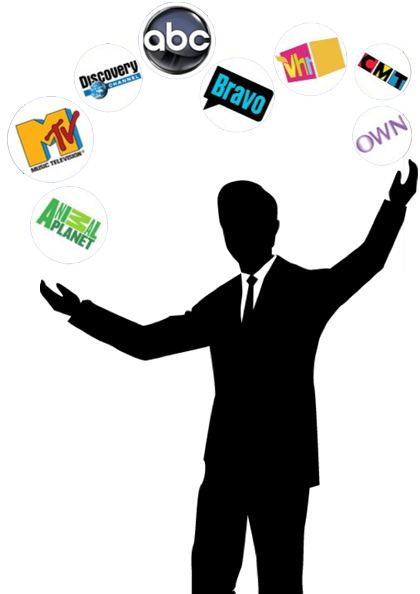 President & Supervising Casting Director
Johnnie Raines is a television producer and casting director with a distinguished career behind the scenes in Hollywood. After studying in England and working as a publicist in London, Johnnie moved to Los Angeles and began working in the TV industry. He has been an integral part of different production company's creative teams developing and producing the casts for television programs including ABC's top rated reality shows, "The Bachelor," "Wife Swap" and "Supernanny." Johnnie's first job in television was researching and editing scripts for the daytime drama, "General Hospital." He's a master storyteller with dynamic expertise capturing compelling subjects to showcase across multiple screens.
Johnnie has also built a stellar reputation as a marketer and publicist. He has worked on a variety of marketing initiatives with clients developing effective social media strategies, marketing collateral, website development, promotions, personal branding and creating strategic partnerships. He has placed hundreds of stories with media outlets across the United States and has helped launch Italian and French luxury brands in key US markets, including Los Angeles and New York City.
James LaGrappe is from Houston, Texas. He is a producer and a marketing professional based in our Los Angeles Head Quarters. James' credits include lead casting recruiter/producer on the 2015/2016 Chevrolet Ad Campaign and casting of this year's Super Bowl 50 "Superfan" streaming project for Twitter. At ON TV, INC. James focuses on new business development and supporting the casting efforts of the company on current, digital and development projects.
Bob has worked in television production for over 15 years, creating content for multiple platforms and formats: from directing hit daytime programming like Dr. Phil (CBS), producing hit network programming like Celebrity Wife Swap (ABC), producing visual effects for top rated series like The Vampire Diaries and Arrow (both CW), to
currently casting television shows with ON TV, INC., like (civilian) Wife Swap (ABC), Iyanla: Fix My Life (OWN) and Living With The Enemy (Lifetime). Bob is also and avid musician and surfer. He lives with his family in Redondo Beach, CA.
Martin is a seasoned producer from the UK. His work includes producing interviews for The BBC, BBC News, ABC News and an array of other internationally acclaimed formats and live television. His background in broadcast news has fine tuned his journalistic skills making him an expert at capturing compelling story from contributors and participants.
Martin is passionate about finding, interviewing and packaging talent for TV. He recently joined the ON TV, INC. team and has worked for Johnnie on a variety of development and current programming projects.
Born and raised in South Jersey, Darren moved to Orlando, FL after high school where he attended the University of Central Florida. While in college he started doing stand up comedy and after receiving his degree he traveled the country doing comedy before moving to Los Angeles in 2013. He has been a part of the ON TV, INC. team making TV magic for the past two years as Johnnie's primary support person and he has moved up the ranks to become Associate Producer at the company. When Darren's not casting and turning people into TV stars, he can be found around Tinsel Town and the U.S.A. making laughter regularly.
David is a native Southern Californian with expertise and knowledge of all social media platforms. He is an FCP editor who studied at LMUs prestigious School Of Film And Television before transferring to USC Annenberg School for Communication and Journalism. He completed his Bachelor's Degree @USC, graduating with honors in the Spring of 2014. He brings a youthful "millennial" sensibility to ON TV, INC. and started working with Johnnie and the ON TV, INC. team immediately after finishing his degree at USC